Kathryn
Weekend Reading
There are little people running in and out of my house today looking for bug jars (and then the bug book), a sure sign that spring is finally ready to stay put for a bit. This charming streamer tent above would be the perfect addition to the backyard parties I keep thinking we'll have. Eventually. When we plant some trees.
When you're ready to take a break from playing outside, here's 7 great articles for your weekend reading.
Allowing boys to be boys. All kinds of boys.
Accepting and loving your home. As is.
Hope the rest of your weekend is just perfect.
Pretty Pretty
You know that thing that happens during any remodeling project? The one where you blink and everything that was going to work together suddenly doesn't and you're quickly out an unplanned $500 because the plumbing and faucet don't work with the new sink because you forgot to check everything because in your head this wasn't a big project? Yeah. That.
Luckily I have these gorgeous new counters to distract from these annoying details. And that sink that's causing all the problems? Deep enough to hide the giant stock pot we're using to catch water till it's plumbed later today. Nice. I can be a slob and still look like I clean up after myself.
I'm not the only one excited about the countertops around here.

Up next is installing reclaimed wood shelves over the microwave section. Although these counters make even my clutter look pretty. Like magic. Then I'll need to decide on doors. White and navy? All white? Something else? Ahhh, the choices.
Thursdays Things: A Tween Birthday Gift
This week's Thursday's Things is not about what I'm coveting, but rather what the tween girl in the house desires. The tall one among my two turns 11 on May 11th. Her golden birthday apparently. I don't know if this is a midwest thing or a new thing, but I'd never heard of it till a few years ago.  So this birthday is supposed to be extra special. We're pretty much just doing what we'd always do, except saying "golden birthday" (which, seriously, sounds really weird) like we're doing something different. I mean, she's having a party, at our house, where the kids do a craft, eat pizza and watch a movie. Pretty much what she's wanted to do for every birthday for the past four years. I'm good with that, simple and easy.
Her birthday present request, however, was not so easy. She loves to write plays and direct her friends. She loves to make little movies. This year she asked for movie making equipment. Specifically, her own camera. Given that she's only kind of responsible, we weren't sure we wanted to invest money in something she might well lose or break.   Plus we had a couple older, but still quite functional, cameras on hand that she could use. The trick would be making the gift of "old stuff", especially "old stuff" she'd already used, feel like a birthday present.
We never had a real case for either camera (an older canon and a flip video), so  I picked up cases for each in her current favorite color. I found a decal for the flip to make it feel a little new. A tripod and a kid-friendly animation book round out the offerings. I'm looking for a microphone, as I've noticed it's often hard to hear them speaking on her videos, but haven't found one yet. And of course, we already have a computer with basic editing software. I think it's a pretty good gift, even if part of it includes items she's already had access to for a while. Not everything needs to be new, right?
Case 1. Case 2. Decal. Tripod. Book. 
Almost
The new counters arrive tomorrow. Out with the fake black granite, in with the white quartz. I am ridiculously excited. I won't have pictures for you till Friday, but you can get a sneak peek if you follow me on Instagram.
Front Room Remix
Since I moved all the living room furniture into the office (ahem, Library) last week, you must be wondering what's going on in that front room now. All that curiosity probably ruined your weekend, right? Sorry about that. Wonder no more my dears, I have many photographs for you. With a bonus mood board.
Finn is happy that the desk is back in front of the window, as he prefers to work on electronics and robots with the boy there. I can't decide if the multitude (ok, two) of tables looks odd and one floating chair looks odd or if I like it. I do know that the lamp can't stay, it looks nice there till you see the whole room and then – too many drum shades in one space (there's one on the desk lamp too).
See? Weird. I think what the space needs is some accessory adjustments to make everything work together cohesively. These will have to be phased in slowly or DIY'd as I'm working on that other major project now. I asked for advice a few days ago, adding some pink (or orange) and some shiny was a popular idea. I'm not so into orange, but I've slowly added bits of pink to some other rooms of late.
The chairs were my grandparents and need recovering. More so when they're placed on the green rug, as that level of match-y is odd. I haven't settled on a fabric or color yet. I think layering a smaller rug on top of the green will help off-set the matching and add some pattern to the space. Not sure if I want to go plush or flatwoven though. Also adding pattern, I'd like to use this Oh Joy wallpaper on the top of the fireplace. It's temporary paper, so if I get tired of it removal is easy. Bringing in the pinks I've got a silly print and a couple pillows. A new lamp, with a very different shade, and perhaps a brass vase, add some metallic to the space.
What do you think? Any fabric suggestions for the chairs?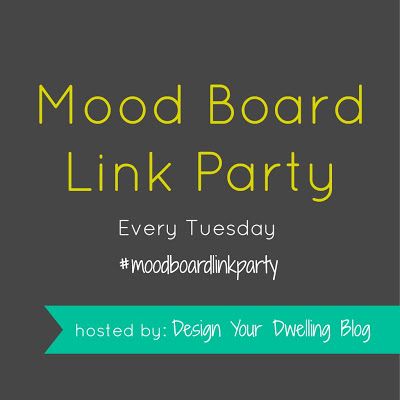 From Office to Library
If you've followed me on Instagram and Facebook, you know that, as usual, I've been switching things around. Meet the new Library (yes, capital L, of course).
I've always wanted a house with a Library. I'm working at home less these days, it felt selfish to keep that space as a dedicated office, as much as I loved it. We'll see how long that lasts, it's been trickier than expected working out in the living room again. Mostly because of the rampant robot building.
Before I can really call it a Library, I'll need to fix a few storage and organization issues so I can fill the shelves with more books. We've needed a space that's central, but quieter, and I'm hoping this arrangement will fit the bill, with places to curl up and read, converse or write. It will remain our home school space as well, as I still have the homework desks along the other wall. Unfortunately, they currently look like this:
I need to pick up another drawer unit for all the electronics and robots that have moved in with us, as well as the extra papers, notebooks and other ephemera of homeschooling. The room is already in use though, I moved some of the large books in there this afternoon and later found Roan happily engrossed in mythology.
As for the front living room, it's ever evolving. It's got good bones, now I just need to figure out how to make it feel more finished. I'm taking suggestions, check out the photos on Instagram and Facebook.
Everyday Triumphs
This child. There are days when I am so humbled by how she deals with her challenges. Her ability to keep trying. She strapped wheels to her feet and said in your face dyspraxia*. Screw you, I'll do what I want. Who cares if I have no sense of balance and can't trust my body to respond the way it should?
I'll admit, it was really hard for me to buy her those skates. But you don't tell a child they can't do something, right? Even when you know (you know!) that it will create, at times, a sensory disaster, and that no matter how encouraging you are and how much you tell her stories of when you fell down, she's still faced with two things.
It's extra hard for her.
Her brother, 4 years her junior, can skate literal rings around her far more quickly than she can learn to make her body put one foot in front of the other.
The only thing that helps her conquer her dyspraxia is repetition and that's a tricky thing with activities requiring balance.  Riding a bike took forever. But she did it and slowly got good enough at the riding that she could ride AND focus on other things (important in an urban neighborhood).
She can do this. And I can do it. I can suck it up and prepare to meet her extra self-recriminations with encouragement. To ignore the stares of the older children and neighbors (not all of them, just a few) who don't understand what's really going on when she loses it in the middle of the street (guys, have you seen an 10-year-old throw down like a 2-year-old? It's intense. And people are judge-y. And 10 year olds are more articulate than 2 year olds). Because ultimately, she's going to figure it out. And she's just so brave. I've never had to work so hard at anything. She's going to be amazing at this. She is amazing at this. As for me, I need a drink.
*Dyspraxia - developmental coordination disorder (DCD) is a chronic neurological disorder beginning in childhood that can affect planning of movements and co-ordination as a result of brain messages not being accurately transmitted to the body.
Thursday's Things
Mother's Day is generally a low-key event here, as Emm's birthday always falls right around the date (this year it's her golden birthday on the 11th) and we live far from family. I still like to think of little things for my Mom though, of course, as she's pretty darn super. Without giving away my ideas for her, I've put together 6 great gift ideas, all from Etsy. A paper flower package, all wrapped up for you, a print featuring a quote from her favorite book, a new bag in a modern print, a lovely bracelet, a minimal desk organizer, or some charming modern pottery. What do you like to do for Mother's Day?
The Perfect Spoon
Our teaspoons have disappeared into the ether at an alarming rate for the past year or two. Seriously. Someday we'll either find a stockpile in some strange corner or perhaps take out a wall and discover a nest of them. I have no idea where they went, we've lost 20 in the past two years. Oddly, teaspoons are also one of the most used items in our flatware, being the right size for little hands (and for the endless cups of tea I drink). Since Crate and Barrel no longer carries our pattern (and since I decided it might be cursed, as the replacement spoons that were similar but not quite right also disappeared with abandon), I purchased new flatware last month (I chose black handles. Mostly because they were in stock and on sale) .
Now, why do I feel the need to tell you all this and blog about my lovely, but not exactly spectacular, new flatware? Well, my dears, I have discovered a very important, and previously unknown, part of selecting your flatware pattern. These new spoons (which, btw, not disappearing), are far, far superior for the consumption of ice cream. I had no idea how difficult it had been for me for the past 13 years. My life is completely changed. So there you go. Test your flatware before registering (or buying a new set), ice cream compatibility* is now a vital component of any future flatware choices.
*For ice cream compatibility look for thinner edges to the spoons and enough weight in the entire piece (these are quite heavy) to help gravity pull the spoon through the ice cream. Yes, I have now thought about this a lot.
My Spring to Summer Uniform
I used to think I needed a huge wardrobe with something different to wear every day of the week. Now, I tend to look for a few flattering items and figure out as many ways to wear them as possible. Not sure what that says really, but I think I've found my spring, and summer, uniform.
I picked up the green pants a few weeks ago on sale. I've never really been much for bright colors in my wardrobe's main pieces, but after adding the green skirt this fall I think I might be changing things up (or consistently adding green, depending on how you look at it. I might also, gasp, buy a pair in pink). I still tend to stick with a pattern – green goes with navy and grey in my head, perhaps with a pink necklace, but I'm slowly expanding.
I tried on the tee-shirt at Anthropologie this weekend and it is so very very flattering to the "mom" body. I rarely buy anything full price there and I bought two of these tops (although one is backordered till June, I must not be the only one who loves it).  Combined with sneakers plus a cardigan and scarf, I think I know what I'll be wearing every weekend till it warms up. And once summer hits I'll switch the tennies for sandals and change out the scarf for a necklace or larger earrings (but not both, I can't go that far). Finish it off with a large bag for toting all the water bottles, snacks and sun screen, probably the oil cloth one, although I do like a good stripe.
Do you have a go to outfit?