Anatomy of a Room
You know that thing that happens during any remodeling project? The one where you blink and everything that was going to work together suddenly doesn't and you're quickly out an unplanned $500 because the plumbing and faucet don't work with the new sink because you forgot to check everything because in your head this wasn't a big project? Yeah. That.
Luckily I have these gorgeous new counters to distract from these annoying details. And that sink that's causing all the problems? Deep enough to hide the giant stock pot we're using to catch water till it's plumbed later today. Nice. I can be a slob and still look like I clean up after myself.
I'm not the only one excited about the countertops around here.

Up next is installing reclaimed wood shelves over the microwave section. Although these counters make even my clutter look pretty. Like magic. Then I'll need to decide on doors. White and navy? All white? Something else? Ahhh, the choices.
Since I moved all the living room furniture into the office (ahem, Library) last week, you must be wondering what's going on in that front room now. All that curiosity probably ruined your weekend, right? Sorry about that. Wonder no more my dears, I have many photographs for you. With a bonus mood board.
Finn is happy that the desk is back in front of the window, as he prefers to work on electronics and robots with the boy there. I can't decide if the multitude (ok, two) of tables looks odd and one floating chair looks odd or if I like it. I do know that the lamp can't stay, it looks nice there till you see the whole room and then – too many drum shades in one space (there's one on the desk lamp too).
See? Weird. I think what the space needs is some accessory adjustments to make everything work together cohesively. These will have to be phased in slowly or DIY'd as I'm working on that other major project now. I asked for advice a few days ago, adding some pink (or orange) and some shiny was a popular idea. I'm not so into orange, but I've slowly added bits of pink to some other rooms of late.
The chairs were my grandparents and need recovering. More so when they're placed on the green rug, as that level of match-y is odd. I haven't settled on a fabric or color yet. I think layering a smaller rug on top of the green will help off-set the matching and add some pattern to the space. Not sure if I want to go plush or flatwoven though. Also adding pattern, I'd like to use this Oh Joy wallpaper on the top of the fireplace. It's temporary paper, so if I get tired of it removal is easy. Bringing in the pinks I've got a silly print and a couple pillows. A new lamp, with a very different shade, and perhaps a brass vase, add some metallic to the space.
What do you think? Any fabric suggestions for the chairs?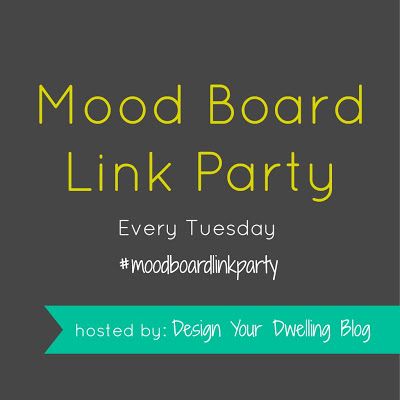 If you've followed me on Instagram and Facebook, you know that, as usual, I've been switching things around. Meet the new Library (yes, capital L, of course).
I've always wanted a house with a Library. I'm working at home less these days, it felt selfish to keep that space as a dedicated office, as much as I loved it. We'll see how long that lasts, it's been trickier than expected working out in the living room again. Mostly because of the rampant robot building.
Before I can really call it a Library, I'll need to fix a few storage and organization issues so I can fill the shelves with more books. We've needed a space that's central, but quieter, and I'm hoping this arrangement will fit the bill, with places to curl up and read, converse or write. It will remain our home school space as well, as I still have the homework desks along the other wall. Unfortunately, they currently look like this:
I need to pick up another drawer unit for all the electronics and robots that have moved in with us, as well as the extra papers, notebooks and other ephemera of homeschooling. The room is already in use though, I moved some of the large books in there this afternoon and later found Roan happily engrossed in mythology.
As for the front living room, it's ever evolving. It's got good bones, now I just need to figure out how to make it feel more finished. I'm taking suggestions, check out the photos on Instagram and Facebook.
Plotting out ideas for the kitchen mini-reno today. Which unfortunately won't happen as magically fast as the basement seating area. We're planning to replace the countertops, which are currently a dark granite-esque laminate, with a white, marble-esque Corian or Quartz. I know our family, we need maintenance-free countertops. New sink as well, as we'd like a undermount.
We're going to try painting our existing cabinet doors, although as they're from Ikea that might not work out. If it doesn't we'll replace them with new Ikea doors, this time choosing a solid wood option, and then painting those. Right now I'm leaning towards white and navy, with navy on the island and white on the wall.
I'd also like to replace our existing giant pantry with something more streamlined, perhaps using the corner unit billy bookcases. I have to figure out where to put the microwave though, so we'll see if that actually happens. I think that the white countertops and white cabinets will lighten the space considerably, making a darker island a nice counterpoint, but we'll see. I'll make the final decision once we have the countertops installed, which will likely be early summer.
Finally,I'd like to install some pendants over the island and some can lights throughout the space. I'm getting an estimate next week, we'll see what those costs look like. The electrical in this house is insane, it's clearly been home to DIY folks since it was built in 1923. There's a lot of crazy going on behind the walls.
Links to all items can be found here.
Linking up here.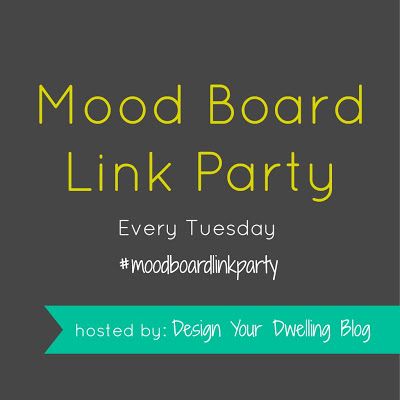 I had a busy weekend. Remember Friday, when I was complaining about the attack of the overly brown basement? I put together a mood board, thought I'd need to get rid of everything and start over. Yeah, not so much. Turns out I just needed to get a new rug and shop my furniture hoard. Never underestimate the power of shopping your home. Or the power of outlet stores. I'm really quite astonished by how simple (and cheap) this "makeover" was. After I hit publish Friday, I convinced Nicole to trek out to the Crate and Barrel Outlet store with me. (She got a table. We strapped it to my car. Then we high-fived and downed a couple of beers. Or maybe we just got 900 calorie shakes). I was looking for chairs and a rug, still thinking I need to get rid of everything. Nada. So we went next door to the Land of Nod outlet just for kicks. Where they had a lovely, striped 8×10 rug in perfect condition. This one, to be precise. And some storagepalooza's to boot (those things were the reason the table ended up on the roof). Several hours of rearranging and cleaning later and the sitting area is looking so much better.
I'm not sure why it never occurred to me to divide the space up before. It's always felt just a bit too long with the couch and TV at either end. That weird little nook by the window threw everything off, not quite big enough for another chair, too big to ignore. Now it feels like the nook has a purpose, cordoned off with the desk and storage on either side. The desk was originally upstairs, displaced when I moved the round dining table in front of the window. The console used to hold the TV. And the black console that the TV is currently on was hiding behind the couch. I've resisted getting rid of it for years, even though until now it's never really fit in this house. It was the first real piece of furniture Finn and I bought together (13 years ago, our anniversary is next week. Yikes.), so I'm pleased to have finally found a good spot for it. The lamp used to be upstairs, where it's been in the way ever since I bought it. My mom painted those pictures of my kiddos. Isn't she amazing? Some more photos from various angles (the books are helping the rug pad straighten out).
The rug is not perfect. It's very thin, practically like having a blanket on the floor, so I'm not sure how well it will hold up. I put a super thick rug pad underneath to help with warmth and softness over our concrete floor. I'd also forgotten that an 8×10 rug is just slightly too big where one of the posts is, I'd cut slits in the wool rug to accommodate. That won't really work with the cotton one, so hopefully no one trips. I placed the sofa opposite that spot to direct traffic around it. And lest you think our basement now looks too nice, a quick look at what's hiding on the side of the room. Also, let's not mention the mouse-hole I found when I moved things around, okay?
Still, not bad for a basement that five years ago had no floor and a (truly disgusting) pink hot tub in the middle of it.
Scheming and dreaming, those are the themes this week. With a little cake thrown in for good measure. I mentioned a while ago that the basement is currently wildly underutilized. While I think that will change some in the summer, I also think it's a sign that we've outgrown the space in its current arrangement. Here's a shot from when I first showed you the space.
We've changed it up quite a bit since then. We switched out the messy expedit for a sewing nook.
And when we moved the basement sectional upstairs, the two Room and Board Jasper sofas went down to the basement seating area. I haven't shown you that. Mostly because, meh, it's really brown down there now. Here it is, in all its brown glory.

Brown rug, brown sofas, brown curtains. Bleh. Plus they don't really fit in that space. It's weird, like all basements, full of odd nooks and headers. Plus, most of the time it looks like this.
It looked like that a lot with the sectional too, but it didn't bother me as much. Because the sectional was Craigslisted Ikea and those sofas are Room and Board and we saved up for them. Never mind that that was a design mistake that I'm slowly accepting, I still can't allow the kids to trash them. So before they get trashed I'm cutting my losses and selling them. Or at least one of them. Above you can see some ideas for brightening up the space. I'll likely pick a color scheme, right now I'm liking emerald, navy, white and gray (much like my outfit today) and then hack some Craigslist finds. I'd like to have something down there that can also serve as guest/sleepover quarters. And perhaps turn one of those odd nooks into a library corner with a cosy chair.
We'll see. We need a larger craft table, which is currently an Ikea hack in process, a music area, open space for building and running, reading and hanging out space and room to do yoga and Wii. That's a lot to ask of any space, but the room is large. I think I can make it nice enough that we find reason to use it again. In the meantime, anyone want to buy a sofa?
Mood board sources here.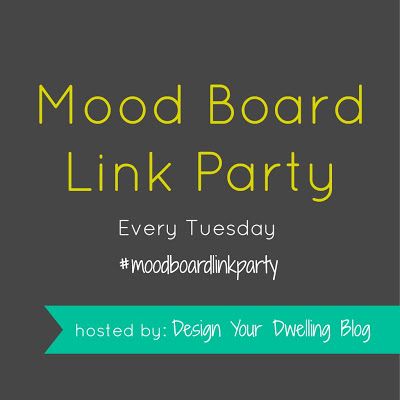 I've been slowly making some changes to Emmeth's room, at her request. You can see the before above. We've switched out the floral duvet for plain white and changed out the pillow cases. She wanted it to feel more grown up, but she's still, really, a kid. Not quite a teen. Not really even a tween just yet, although I'm seeing more and more of those moments. Her room is tiny, like Roan's, 10 feet x 10 feet, with no storage and low attic ceilings. Which left her no real "hang out" space where she and her friends could sit. So we decided to create a day bed for her. We checked out Craigslist together, as I thought transforming something would work out better than trying to buy new. She choose what I thought was the ugliest of the options. She insisted however and I have other battles to fight. I knew it would look better painted anyway. Here it is, in all it's "before" glory.
Bleh. Not my style. Now you know where that sneak peek from the lego post was going. I painted it with Chalk Paint, in cream, as I've wanted to try that out for a while and I didn't want to do any prep work on the bed. It's too cold for spray paint here now and I certainly wasn't going to look at that thing unpainted for several months. Once painted we set it up in her room and added more pillows. We (she) decided to center it under the windows, which left a weird space behind the bed, as the dresser has to be pushed right next to it, creating a weird corner. We thought about shelves, but they'd be impossible to reach and, because of the slant, wouldn't really fill the space. So instead we did this.
Party supplies and paper lanterns from World Market and Pearl River Supply. Loosely inspired by this pin. The star is a Christkindle Market purchase from a couple of years ago that she loved and requested as part of the mix. It's cute, although I wish I'd thought of a better way to hang them. I'm going to hate patching all those holes when she gets tired of the lanterns.
We brought up the chair from the guest room and created another sitting area (knitting area really) by the door. A quick change of throw, from the black and white stripes to purple ombre, made that versatile little chair perfect for her space.
As you can see, curtains are next on the agenda. I'm going to put some grommets in the fabric from her old curtains and create simple roll up shades that tie with a ribbon. Slowly, between other projects. Some rooms just work better that way, evolving. Much like Emmeth. Constantly changing, faster than I'd like some days, slower than molasses others.
That's right, I've labeled it. The tiny rustic industrial dining room. And it is finished. Or, you know, as finished as things get around here. Which means I'll have moved everything around by next week. This room has a much higher percentage of DIY projects in it than some other spaces. We made the chandelier, a roman shade and the table. No wonder it took us forever to finish (8 months).
You guys want pictures though. The obligatory before and after.

Different, yes? Tricky to photograph too. Some details.
I'm still playing with the art/planter/lamp/bar situation on the back wall. I think I like the planters. I also like this moose, sprayed very light pink (maybe because then I could have the kids play a game called plant, plant, moose). I think the room may be taking itself a little too seriously (and I may be over thinking it) and it could use some silly. And what's sillier than a pale pink papier-mache moose?
We went with plain wax for the table finish. The liming wax didn't make enough difference to deal with the smell and mess and I didn't like any of the stains. This wax smells lovely (seriously, like oranges) and gives it a rich sheen. Finn epoxied the major knots to keep them from filling with crumbs. It wipes down fairly easily and I already have to vacuum around there regularly, especially with the sofa, so adding vacuuming the table top to the repertoire isn't terribly taxing.
Dark and dramatic (and wouldn't the moose be fun instead of the lamp?). Having the dining room done is making the kitchen look a little shabby. Some plans are afoot for that space. You can see some of what we're thinking on Pinterest. Yes, I know I have a problem.
I've made no secret of the fact that our house is never the same. I constantly rearrange the furniture, evaluate room function, play with storage. We live in a relatively small house with no closets and two children, it seems like our needs are constantly shifting. Last year I couldn't get them out of the basement playroom, the swings and ladder were in frequent use and there was a fair amount of Wii playing. This year I can't get them into the basement, everyone's curled up in various chairs with books, playing with legos or board games, listening to music. There are dance parties too, but this year they must happen upstairs. So things need to shift. We need table space for games, floor space for legos and dancing and we need them in the living room. I need to think about how we will use the basement, because right now it seems to be a large wasted space. And that's ok.
Homes should be fluid. I want my kids to be able to change how they use a space and to know that space will adapt to them and their needs. Furniture moves. Storage evolves. Walls, well they take a little more work, but they can move too. This, really, is why I keep showing you guys the ten million ways I rearrange our space. I think there's a feeling out there that you have to get your house "right" and then it stays that way.  I disagree. Not just because I happen to like rearranging things (although, yes), but also because I think static is non-responsive. Every family I know changes at least annually. Not just kids, dads take up tai chi, moms take up metallurgy. Someone loses a job, someone else gets a new one. Each of these shifts creates new patterns. Homes should adapt.
There are things you love that stay constant, those you figure out how to use regardless. My grandparents dining table is horrible as a family table. But its the only thing of theirs I have, I want it in a place where I can see it daily.  Right now it works really well as a nightstand next to our ridiculously tall bed. Our gray patterned couch is tricky to fit in every living room arrangement, but I like the reaction it gets when people come to my home for the first time, so every time I rearrange things I make it work. It's important to take stock of the spaces in your home regularly, especially when you live in a small home, and ask yourself, is this working? And of course you can't just constantly buy new stuff. I like to shop my house, see how else something can be used. Some things get put away for a while till I need them again. Others have served their time and head out to Craigslist.
I'm showing you the picture above so you can get a sense of time (also, look at my little baby). I have several friends with little ones who seem to feel that their house will never look good. Others who recently bought ugly houses because they were cheap (housing is expensive up here) and are finding, as we did, that it's harder to live long-term with ugly than they thought. For years (years!) people would walk into our house assuming we'd just moved in and try to hide their surprise when I said we'd lived here for 3 or 4 years. In their defense, there were holes in the floor from where we'd moved walls, no molding around the windows and holes in the drywall from poor measuring.  You can see above that this room was the play space for a long time, so the first thing you saw when you came in was a brightly colored mess.
Those first few years all our house money was spent making the place function, doing the kitchen and bathroom, moving walls, etc. There was no money for furniture or decorating. And note the absence of photos for 3 years. Had a premature baby, redid the siding and backyard and cleaned out the basement to make a playroom. I'm sure this room changed, but not significantly.  We finally got around to fixing the floors (holes+crawling baby=no good) and the drywall (open electrical + baby = no good) 4 years after we moved in.  After that the front room stayed as mostly open space for a while before our renovation plan was finally able to turn to decorating. We painted, got furniture, rugs, etc. And all the while, the space accommodated the family. Bike repair, tea parties, legos, dance parties. This room has seen it all.
This is a long, long post just to say make your house work for you. Don't compare your beginning to someone else's middle. There is no end point in evolution. If you're still reading, thank you. And I'd love to hear your house stories. Am I the only one who's taken almost 10 years to decorate a room?
I hung the curtains on Friday. That's right. I hung them. A Valentine's Day present for Finn (we're sooooo romantic). Know what else? These are not going to fall down. Also, they are level. My ceilings however, are not. Joys of old homes. In addition to hanging the curtains I also removed quite a few cobwebs and noted that the moldings needed to be re-caulked. Added to the list. The very bottom of the list. Maybe that's what I'll get him for Christmas.
More pictures. I moved our former dining table into the front corner. We need a little more space to spread out for school and projects. Seeing how little space it takes up here makes me realize that our dining room is truly tiny.

Roan has claimed the corner behind the sofa as his hideaway.

Moving the coffee table to this space has really anchored things. And I moved my painting from in front of the curtains (it fell down and I placed it on the mantel to get it out of the way). I like it there though, its nice to have a change.

The curtains do make the space look a little smaller. They also make it feel finished and grounded (can I say that about something that hangs?). They carry the navy from the rug and chair into the front of the room without being match-y and add an extra dose of pattern. I worried that they would be too much with the sofa, but I think like it. Shockingly, so does Finn. He hated the pattern on the rug at first so I didn't even ask him before I put these up (anyone else do that?). I'm still not sure if I like how they make the space feel a little smaller, but I think I just need to get used to it. We shall see.
So there you go. Curtains here. Hardware here. Unfortunately no longer on sale, it ended yesterday.