My Life
You know that thing that happens during any remodeling project? The one where you blink and everything that was going to work together suddenly doesn't and you're quickly out an unplanned $500 because the plumbing and faucet don't work with the new sink because you forgot to check everything because in your head this wasn't a big project? Yeah. That.
Luckily I have these gorgeous new counters to distract from these annoying details. And that sink that's causing all the problems? Deep enough to hide the giant stock pot we're using to catch water till it's plumbed later today. Nice. I can be a slob and still look like I clean up after myself.
I'm not the only one excited about the countertops around here.

Up next is installing reclaimed wood shelves over the microwave section. Although these counters make even my clutter look pretty. Like magic. Then I'll need to decide on doors. White and navy? All white? Something else? Ahhh, the choices.
The new counters arrive tomorrow. Out with the fake black granite, in with the white quartz. I am ridiculously excited. I won't have pictures for you till Friday, but you can get a sneak peek if you follow me on Instagram.
This child. There are days when I am so humbled by how she deals with her challenges. Her ability to keep trying. She strapped wheels to her feet and said in your face dyspraxia*. Screw you, I'll do what I want. Who cares if I have no sense of balance and can't trust my body to respond the way it should?
I'll admit, it was really hard for me to buy her those skates. But you don't tell a child they can't do something, right? Even when you know (you know!) that it will create, at times, a sensory disaster, and that no matter how encouraging you are and how much you tell her stories of when you fell down, she's still faced with two things.
It's extra hard for her.
Her brother, 4 years her junior, can skate literal rings around her far more quickly than she can learn to make her body put one foot in front of the other.
The only thing that helps her conquer her dyspraxia is repetition and that's a tricky thing with activities requiring balance.  Riding a bike took forever. But she did it and slowly got good enough at the riding that she could ride AND focus on other things (important in an urban neighborhood).
She can do this. And I can do it. I can suck it up and prepare to meet her extra self-recriminations with encouragement. To ignore the stares of the older children and neighbors (not all of them, just a few) who don't understand what's really going on when she loses it in the middle of the street (guys, have you seen an 10-year-old throw down like a 2-year-old? It's intense. And people are judge-y. And 10 year olds are more articulate than 2 year olds). Because ultimately, she's going to figure it out. And she's just so brave. I've never had to work so hard at anything. She's going to be amazing at this. She is amazing at this. As for me, I need a drink.
*Dyspraxia - developmental coordination disorder (DCD) is a chronic neurological disorder beginning in childhood that can affect planning of movements and co-ordination as a result of brain messages not being accurately transmitted to the body.
I used to think I needed a huge wardrobe with something different to wear every day of the week. Now, I tend to look for a few flattering items and figure out as many ways to wear them as possible. Not sure what that says really, but I think I've found my spring, and summer, uniform.
I picked up the green pants a few weeks ago on sale. I've never really been much for bright colors in my wardrobe's main pieces, but after adding the green skirt this fall I think I might be changing things up (or consistently adding green, depending on how you look at it. I might also, gasp, buy a pair in pink). I still tend to stick with a pattern – green goes with navy and grey in my head, perhaps with a pink necklace, but I'm slowly expanding.
I tried on the tee-shirt at Anthropologie this weekend and it is so very very flattering to the "mom" body. I rarely buy anything full price there and I bought two of these tops (although one is backordered till June, I must not be the only one who loves it).  Combined with sneakers plus a cardigan and scarf, I think I know what I'll be wearing every weekend till it warms up. And once summer hits I'll switch the tennies for sandals and change out the scarf for a necklace or larger earrings (but not both, I can't go that far). Finish it off with a large bag for toting all the water bottles, snacks and sun screen, probably the oil cloth one, although I do like a good stripe.
Do you have a go to outfit?
I've sat down to write posts about 15 times in the last two weeks and gotten lost in the interwebs. Or sat and daydreamed. I created an editorial calendar, with a month's worth of post topics, and still can't get it together. I just tripped over a box of legos walking out of my office*, looked over and saw the dirty dishes on the coffee table (which we're using as a dining table, plus the dishwasher and sink aren't attached properly) and suddenly it was really clear. Right. Yes. We're doing a renovation. Everything is everywhere. And I don't focus well in that environment.
This isn't a complaint. It's not an apology either. It's more of an oh right, yes. Duh. A "mini-reno" as I kept calling it is still a renovation. I chose this and I feel lucky to be able to make changes in a kitchen that really, is just fine.  But it's been a while since we did more than paint and I'd forgotten how everything spreads. And given how much holiday "clutter" makes me a little crazy, it should come as no surprise to anyone (particularly me) that not being able to walk through a room without tripping over something dramatically affects my productivity. Emm has been on a bit of a sensory overload bender this week (month) too, I imagine this has something to do with that too (dealing with that has also affected my productivity). This is the worst of it though. Today the cabinets are being anchored, tomorrow all the drawers will go back in. We'll reattach the counter (Finn removed it to straighten the island), sink and dishwasher and then remove them all again in two weeks so the counter and new sink can be installed.  And then over the next couple months we'll put up shelves, choose doors and paint and eventually it will be finished and pretty. And I'll conveniently forget just how much chaos even minor renovations create and start planning the next one. Maybe.
*for the record, tripping over legos is a fairly regular occurrence. It's all the other stuff accumulating and having no where else for the legos to go that's different.
Despite being officially spring, it's pretty gray here still, like much of the country. In fact, I think it may be snowing right now. I needed a little color and greenery to deal with this today, so I stopped by the store to pick up a simple bouquet. Once home, Emm and I decided we'd use them to make dinner "fancy", so I pulled out a variety of items to add to our usual monochromatic selection of plates, placemats and napkins. I prefer to have most of my table linens and place settings in neutrals so I know everything can go together in layers.
I love these little vases, they're perfect down the center of a table and they make cheap grocery store mums and wax blossom look modern. I trimmed the top off some fennel to add a little greenery to the place setting, tied the napkins in a knot and placed the flatware on the plates instead of next to them. We added our larger size plates under the ones we use everyday for a little variety and sliced some oranges for our water just for fun. Quick, simple changes to make a gray Monday evening feel a little more special.
We did nothing this weekend. We actually did nothing quite a lot. It was glorious. The kids rediscovered our stash of audio books on the iPad and spent the weekend not fighting. I read two books while they listened. I did not think about blog posts or house projects (ok, maybe a little) or get anything remotely useful done.
There was also baking – these cookies turned out bakery perfect. I'll put up the recipe later this week as I'm being forced to make them again. And because I didn't make anyone wait to eat them till I'd staged pictures.
There was a bit of lego building at the end though, of course, Finn & Roan built this remote control car that holds an iPhone and created quite the echo conversation via facetime. And Emm and I saw Hubbard Street's fantastic performances with Lines Ballet. And I made some owl cupcakes for Emm's class fundraiser (which they call a Hootenanny). Much easier than the owl cake fiasco last year. How was your weekend?
Scheming and dreaming, those are the themes this week. With a little cake thrown in for good measure. I mentioned a while ago that the basement is currently wildly underutilized. While I think that will change some in the summer, I also think it's a sign that we've outgrown the space in its current arrangement. Here's a shot from when I first showed you the space.
We've changed it up quite a bit since then. We switched out the messy expedit for a sewing nook.
And when we moved the basement sectional upstairs, the two Room and Board Jasper sofas went down to the basement seating area. I haven't shown you that. Mostly because, meh, it's really brown down there now. Here it is, in all its brown glory.

Brown rug, brown sofas, brown curtains. Bleh. Plus they don't really fit in that space. It's weird, like all basements, full of odd nooks and headers. Plus, most of the time it looks like this.
It looked like that a lot with the sectional too, but it didn't bother me as much. Because the sectional was Craigslisted Ikea and those sofas are Room and Board and we saved up for them. Never mind that that was a design mistake that I'm slowly accepting, I still can't allow the kids to trash them. So before they get trashed I'm cutting my losses and selling them. Or at least one of them. Above you can see some ideas for brightening up the space. I'll likely pick a color scheme, right now I'm liking emerald, navy, white and gray (much like my outfit today) and then hack some Craigslist finds. I'd like to have something down there that can also serve as guest/sleepover quarters. And perhaps turn one of those odd nooks into a library corner with a cosy chair.
We'll see. We need a larger craft table, which is currently an Ikea hack in process, a music area, open space for building and running, reading and hanging out space and room to do yoga and Wii. That's a lot to ask of any space, but the room is large. I think I can make it nice enough that we find reason to use it again. In the meantime, anyone want to buy a sofa?
Mood board sources here.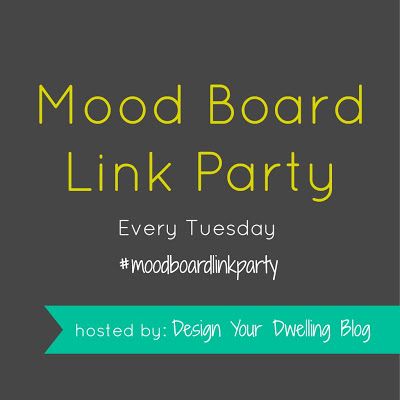 One of the grown-ups in our family had a birthday this week (not me). I like to have homemade cakes for birthdays, but when they fall on a weeknight it can be tricky to accomplish. Enter the Whipped Cream Cake. Or Yellow Cake with Whipped Cream. Whatever you call it, it's simple, delicious, looks great and is easy to tweak for variety. Everyone needs one of these in their baking arsenal. I've even sent it in for cake walks and teacher dinners to rave reviews. Or maybe they were just being nice. At any rate, we like it.
For yellow cakes, I often use a boxed mix. Not any boxed mix, mind you, I'm picky. I'll only use Trader Joe's Vanilla Cake Mix. Once you make it you'll never use anything else either. It doesn't taste like boxed cake and it doesn't have a boxed cake texture. There are vanilla bean flecks throughout. If you don't live near a Trader Joe's (poor you), here's my favorite from scratch recipe.
The birthday boy is partial to lemon curd and blueberry pancakes, so I incorporated those flavors into the cake. Once you've baked and cooled your layers (which I do in the morning before I leave) there's really just a few steps, all of which can be completed in about five minutes, even with some helpers, which makes this feasible for work days.
Whip cream. It's important to get your faces as close to the mixer as possible during this step. Everyone knows it won't whip correctly without the proper germs. I also like to add a tablespoon or two of sugar and a slurp (technical term) of vanilla.
Spread a layer of lemon curd on your first cake layer. Don't be stingy.
Plop (another technical term) about half the whipped cream on top of the lemon curd. Smooth it out a little, but don't worry about it too much.
Throw some blueberries on top of the cream.
Add the second layer, pushing down slightly so the cream in the middle squishes out the sides, and repeat steps one-four.
That's it. Present your cake, with or without candles. "Look I cared enough to make you a homemade cake for your birthday even though I had to work today. And it's delicious and beautiful. Aren't I amazing?". Remember, it might be someone else's birthday but you still have an opportunity to gain accolades. And isn't that what someone else's birthday is really about?
Want to know more about me (including this delightful picture from high school)? Come check out Penelope's Pad, I'm over there dishing on childhood, memory and how I cope with remodeling and children. Thanks for having me Cheltz!